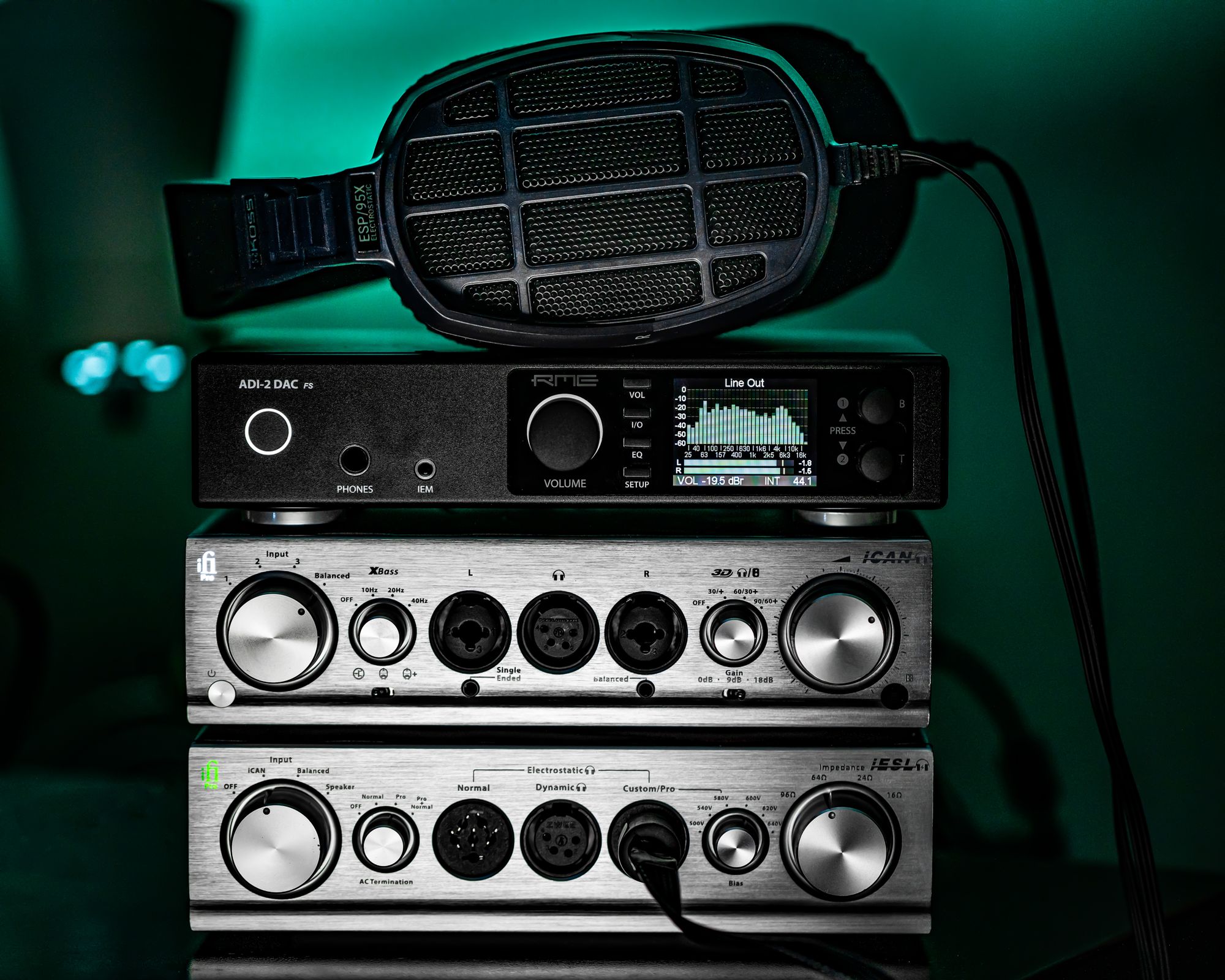 Overall, I'm pleasantly surprised.

These things are great. The first thing you notice about the sound is how lively it is. I got this feeling with my Sennheiser HE-60s. It was a enjoyable while into first listening before I remembered I was trying to analyze the sound.

Sound – (on E/90X) The mid-range stuck out to me when I started to listen critically. It's pleasantly rich and detailed. The highs are also well detailed with some nice sparkle without being fatiguing. Lows are present and well extended, but I would not call this a bassy headphone. Overall, I enjoyed them way more than I expected. These resolve very well. I always use the Prague Festival Orchestra & Chorus version of Carmina Burana when checking how well my headphones resolve. It's a live recording and there's all kinds of things to listen out for. Vocals, instruments, people getting up and moving around, throats clearing and coughing. I hear it all with these.

Build and Comfort - As far as build quality, I've come to expect lots of plastic when dealing with electrostatics in this price range. I have L300 Limited and HE-60s and both are just lots of plastic. The only thing that bothered me was the initially strong chemical odor. I actually waited a day to start listening so that they could air out. It was much better the next day. Comfort was great. They're naturally light, the earcups are spacious, and wearing them for hours was not a problem.

Other Observations - I wanted to wait until I got a STAX 5 pin adapter before posting my impression. I wanted to hear it on my daily driver setup (RME ADI-2 DAC, iFi Pro iCan, iFi Pro iESL). The first thing I noticed using the iESL vs the Koss energizer, was that the treble is a bit more laid back off of the iESL. That's the only real difference I noted. Though I'm still learning to discern audible differences between sources. Comparing the ESP/95X against the Sennheiser HE-60, I'd say the Sennys are warmer and richer sounding. I have STAX L300 Limited but did not add it to the comparison because I hardly use them.
Conclusion – I really enjoy these for what they are. They're a great buy @ $500. The stock E/90x energizer seems to get a lot of flak, but I didn't hear anything particularly wrong with it. I wouldn't rush out and replace it.
MiniDSP E.A.R.S. Measurements - These were done w/ the Soekris dac1541 on the built in amp. PLEASE NOTE THAT THESE MEASUREMENTS ARE PROVIDED AS A GENERAL IDEA, AND THAT EARS MEASUREMENTS ARE CONSIDERED INACCURATE (PARTICULARLY AROUND 4.5K), BUT LITERALLY BETTER THAN NOTHING.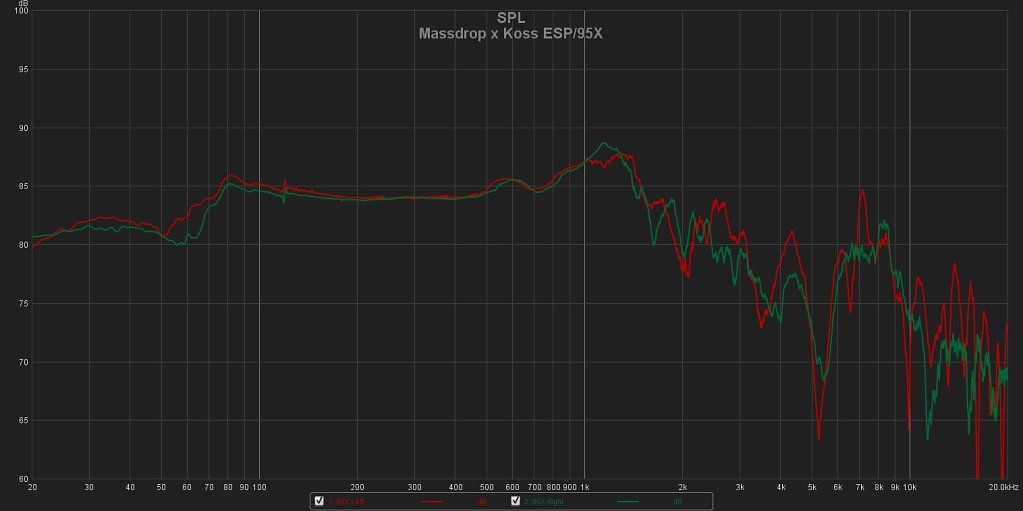 Additional Photos: