Music is why we do this. Music is what I've used to escape from the latest sources of anxiety, while also being the fuel to my mornings in the aftermath of CanJam. Regardless if the aural candy is hot off the presses or an old-time favorite, here's what I have had in my queue to enjoy the evenings.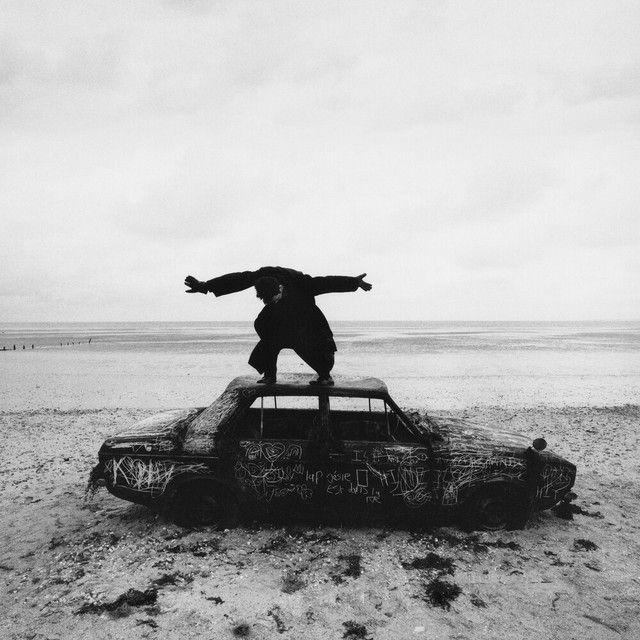 The 1975 - Being Funny In A Foreign Language
As someone who previously didn't get the appeal of The 1975 back in 2015 or so, coming to the realization that 2016's I like it when you sleep... and their regular releases since then have been personal highlights in each release year's album statistics. I listen to their newest release at least once per month, and even get the craving to dig into the back catalog should the stars align.
This time around, I'm highlighting the new album because it's just the right amount of an eclectic sub-genre mix across the tracks, without being all over the place like some of the vignettes of the last two releases. Lead singer Matt Healy's vocal lines, both in lyric and delivery, contain enough variety to keep songs thematically interesting. Ultimately, however, the polish of Jack Antonoff is here in full effect. Imagine the optimistic dreaminess of Taylor Swift's Lover-era but extrapolate that with guitars mixed to provide more highlights than just melodic noise.
Highlights: Happiness, Looking For Somebody (To Love), Oh Caroline, and I'm In Love With You.
Blink-182 - Neighborhoods
Upon release, Neighborhoods felt like multiple steps back for the band synonymous with lyrics toeing the line between arrested development and slapstick immaturity. Their self-titled album felt like the appropriate send-off that arguably completed the band's maturity beyond middle and high school humor, while music's progression away from skate and pop-punk palettes would transition to the first waves of bling-era hip-hop. As a younger person, I Miss You became synonymous with the "scene"-aesthetic, but the rest of the album didn't really have the staying power like Enema of the State or Take Off Your Pants and Jacket had.
Spending so much time focusing on Blink-182 (Blink) pre-hiatus is paramount for me to transition to gush about their 2011 release. As I have done with other favorite albums on TMD, I'll start with the song that resonates with me the least, Love is Dangerous. It was always a skip because it was a downtempo slog that featured my least favorite Tom DeLonge vocal timbres ever put to record.
Onto the freshly-formed sidewalks that impact every step you take in your brand-new flat-soled skate shoes...
The opening 8 songs of Neighborhoods (Ghost on the Dance Floor - Kaleidoscope) is my favorite run of songs in Blink's entire discography. Ghost on the Dance Floor sounds like 11:00 p.m. rekindled love from a high school sweetheart you were always supposed to make it with. The shift from pre-hiatus Blink sounding like a skeletal three-piece outfit to post-hiatus Blink using multiple tracks to create a more dense sonic canvas for their songs to be consumed on was exactly what I was looking for when moving from one social climate to another.
Up All Night and After Midnight sound like sister singles to me, with the former building up to be a jam with Travis Barker's percussion and the guitars' descending lines in their respective hooks and the latter sounding like the uplifting conclusion to night's party.
Snake Charmer takes the storytelling Angels & Airwaves became synonymous within the "DeLonge universe" and mixes the instrumental and vocal scope of Blink-182. In the context of the record, this incredible journey is a hallmark departure from Blink's previous 2.5-minute teen-angst playlist fodder.
The Heart's All Gone suite brings some of the +44 (a side project Mark Hoppus and Travis pursued during the Blink hiatus) "Interlude" vibe in the first half and bridge of the song, while the second half provides the most upbeat moments on the album around the verses and chorus.
The last song I want to highlight in this run of songs is Kaleidoscope. The descending staccato guitar, Mark's verse vocals, Travis's groovy variations in drum patterns, and Tom's matured chorus acrobatics; it encapsulates everything I love about this era of Blink. Seasoned musicians showcasing they can take you on an eargasmic journey of emotions, wrapped up into a 3-minute and change package.
Fighting the Gravity is the first of the closing pair of songs to this personal classic. The song's bass amplifier sound-play on deep-extension transducers is a mood that I always used to chase, but only relatively recently have been able to thoroughly enjoy. Audeze and Focal headphones, double-digit diameter subwoofers, and impactful gear have made the opening of Fighting the Gravity resonate with me on the physical level that I was missing at the time right after Neighborhoods was released.
Blink-182 has generations of listeners. The era before they added "-182 " to their name, the blockbuster success of Enema and Jacket, and so on. Appreciating the various portraits of where they were as a band no matter who composed the line-up, Neighborhoods is my favorite and a personal classic.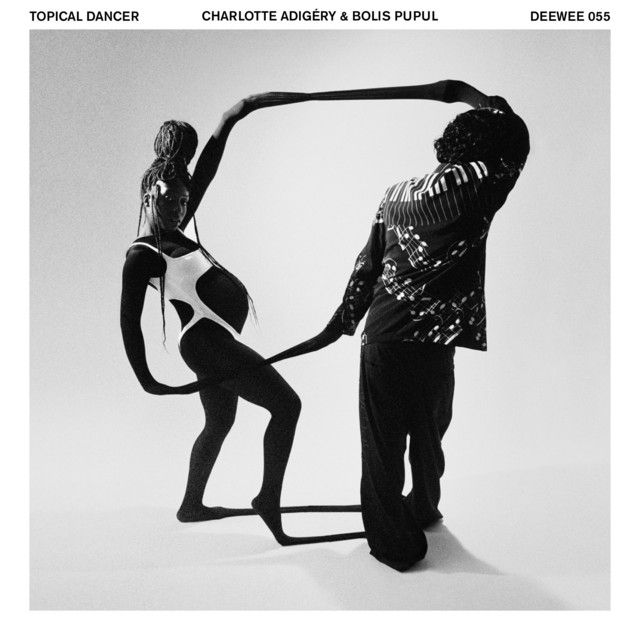 Charlotte Adigéry & Bolis Pupul - Topical Dancer
A bit of a disclaimer, this album has plentiful lyrics regarding world views. Xenophobia, sexism, racism, and colonialism are just some of the topics of this dance-pop record. But how these themes are approached on the album is presented to you with wit and humor.
On the less controversial side, the production across the album is remarkably delightful progressive detours. Tracks that are groovy, while being clean in their journeys, sometimes featuring production from Soulwax.
Highlights: Blenda, It Hit Me, HAHA, and Thank You.
CODA
Stop banging away on my kaleidoscope
Stop draining the color out of my scene
Just play me something I can dance to
I can dance to anything you wanna sing
I find it funny how the picks this week were grayscale, black-and-white album covers. Cheers to you all in closing this week's edition of The Music Den!