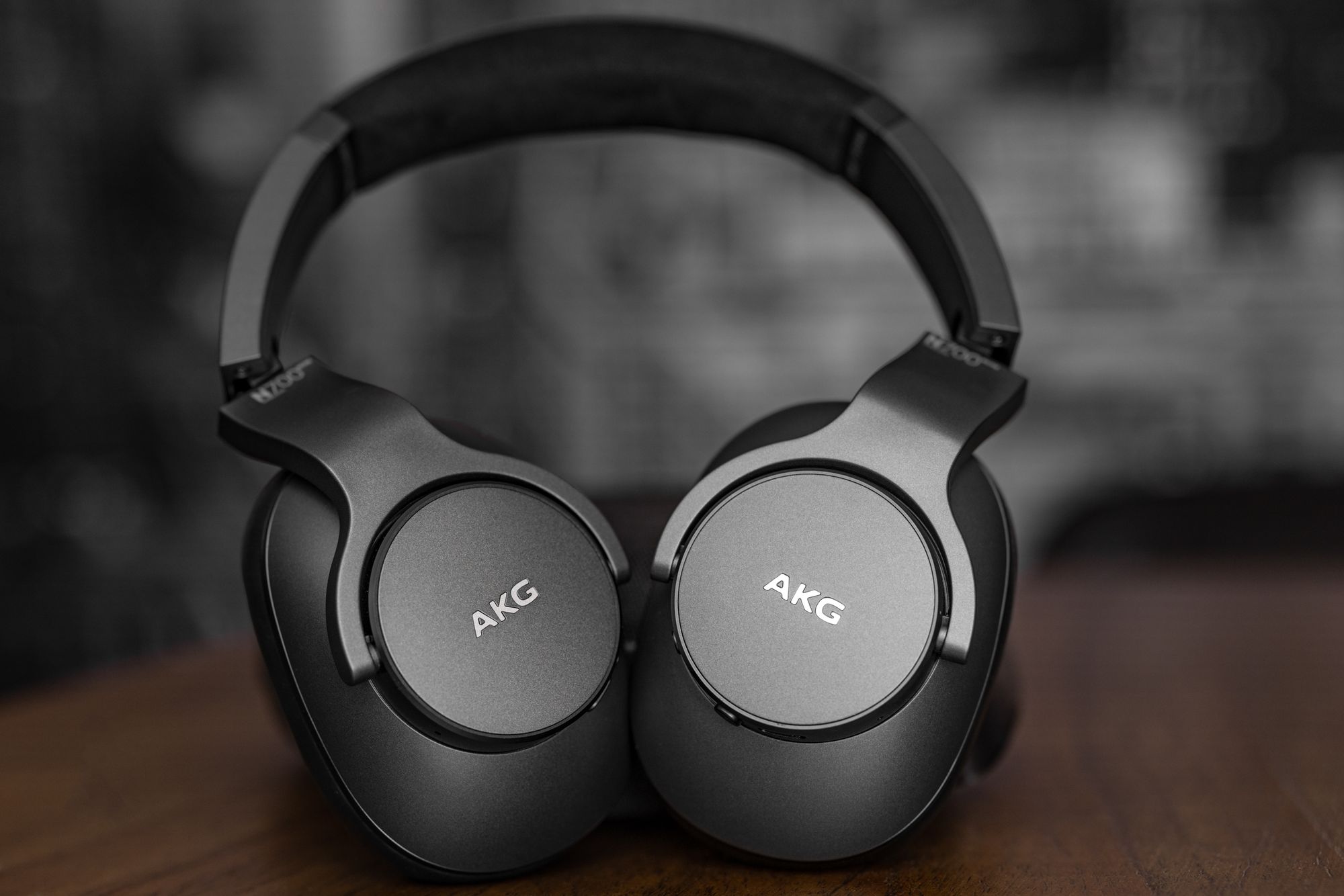 The N700NC M2s are AKG's 2nd generation wireless active noise-canceling headphones. They share a similar shape, size, and aesthetic with the popular AKG K300 series. Often sold for $100+ less than relevant competitors, are the sacrifices worth it?
Technical Specifications
Battery: Polymer Li-ion Battery (3.7V, 800 mAh)
Battery Life (Advertised): 23 Hours
Weight: 277 Grams
Bluetooth: 4.2 - AAC and SBC Codecs
Drivers: 40mm Dynamic Drivers
Packaging and Accessories
The N700NC M2s retail box is modern and stealth looking. A mix of flat and raised elements as well and matte and shiny surfaces help give it some depth despite a purposeful lack of color. The outer box slips off revealing another matte black box that opens via magnets to two halves.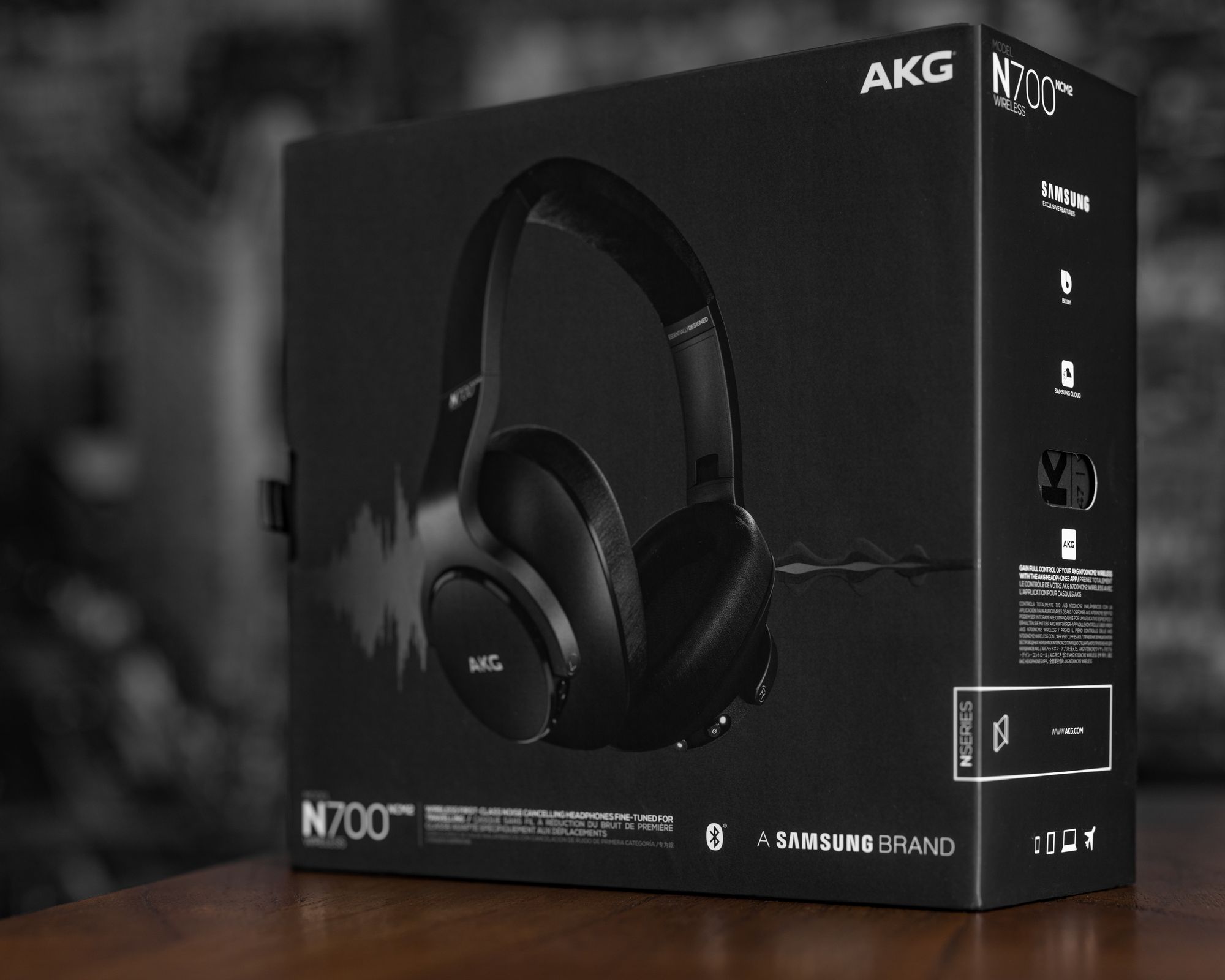 The inner box proudly displays a flat black semi-hard case along with some slots for accessories. These include an in-line microphone 3.5mm TRRS cable, USB Type-C cable (no charging brick), and an airplane adapter.
What's in the box
AKG N700NC M2
Semi-Hard Case
3.5mm TRRS Cable with in-line Mic
USB Type-C to Type-A Cable
Airplane Adapter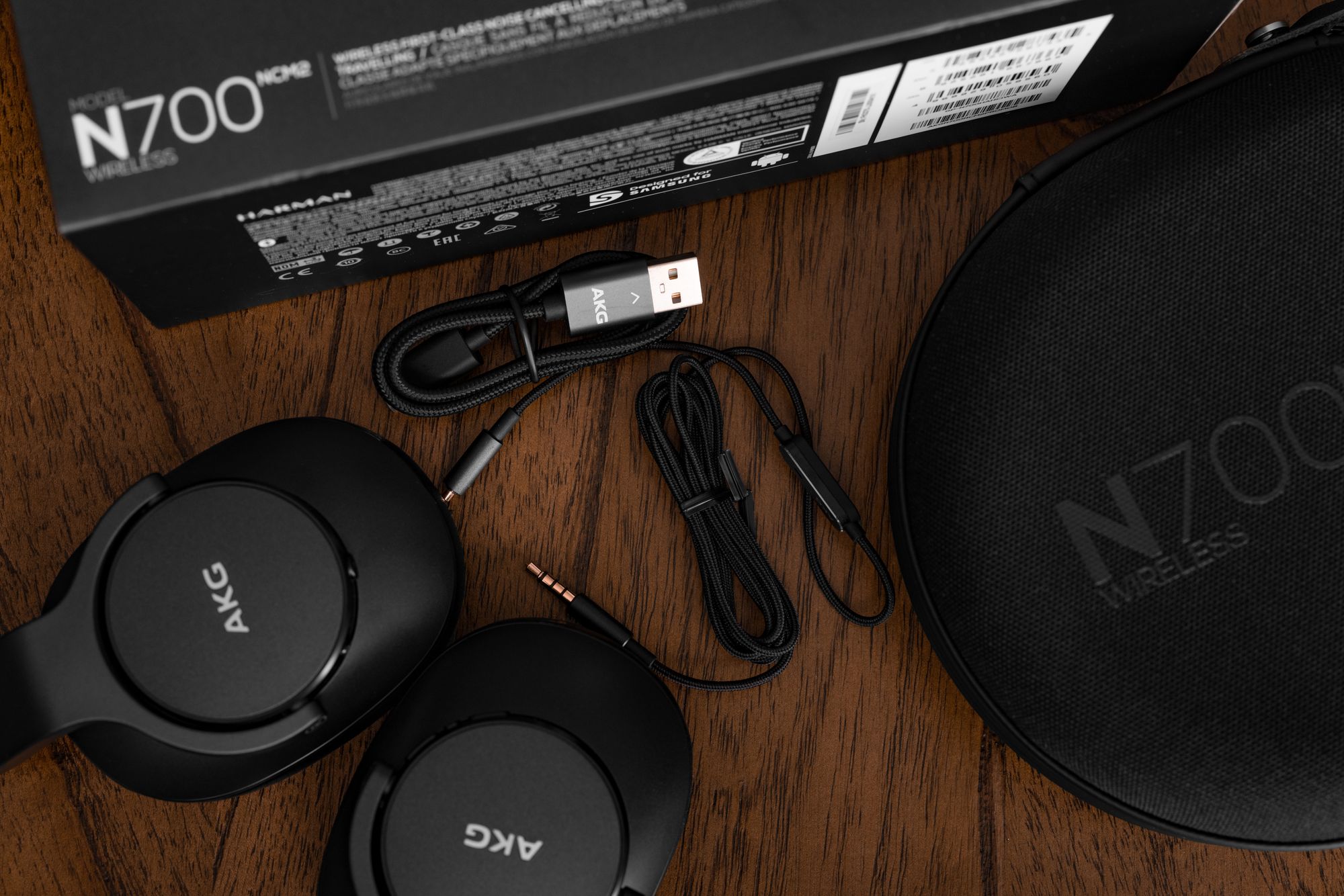 Design and Comfort
The N700NC M2s weigh in at 277g according to my postage scale. The headband has a bit of padding and is covered in velour. This makes it initially comfortable, but it can get annoying after two hours from a hot spot standpoint. Each side of the headband has about 1.5in of adjustability. This means it can fit larger heads, but the pads are on the small side, so those with large ears may find them uncomfortable. The earpads are protein leather with firm memory foam underneath. I expect them to degrade at the same rate any alternative leather would.
The earcups, headband, and button are all expectedly plasticky. While I would not call the build quality fragile, I recommend using caution when taking them off your head. There is a good degree of swivel and rotation on either side, reducing the amount of pressure the clamp puts on your head. The headband folds inwards to make them compact enough to fit in the case, but the whole package is still fairly bulky in terms of portability.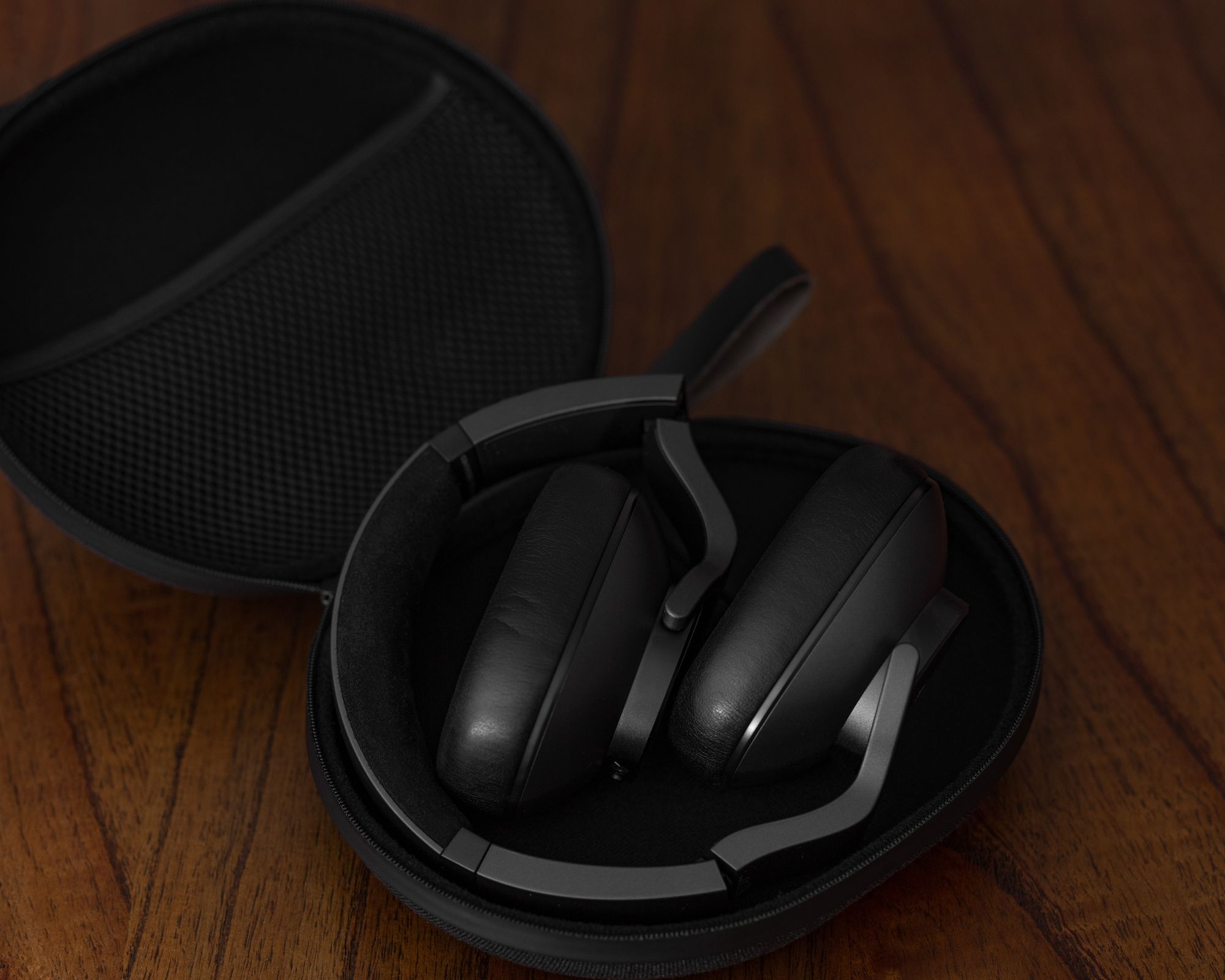 The controls for the N700NC M2s are on the bottom of each cup. The left houses volume up/down buttons that double for track skipping and a button between them for play/pause and call acceptance/decline. This is also where the cabled input goes. The cup right contains a power on/off slide switch. The first position turns the headphones on, while sliding the switch all the way to the end will put it in Bluetooth pairing mode. The USB charging port is also present on the right. Be careful what you use to charge it as not all chargers I tried worked. This was slightly disappointing given my Sony XM3s have no problem charging with my laptop Type-C brick.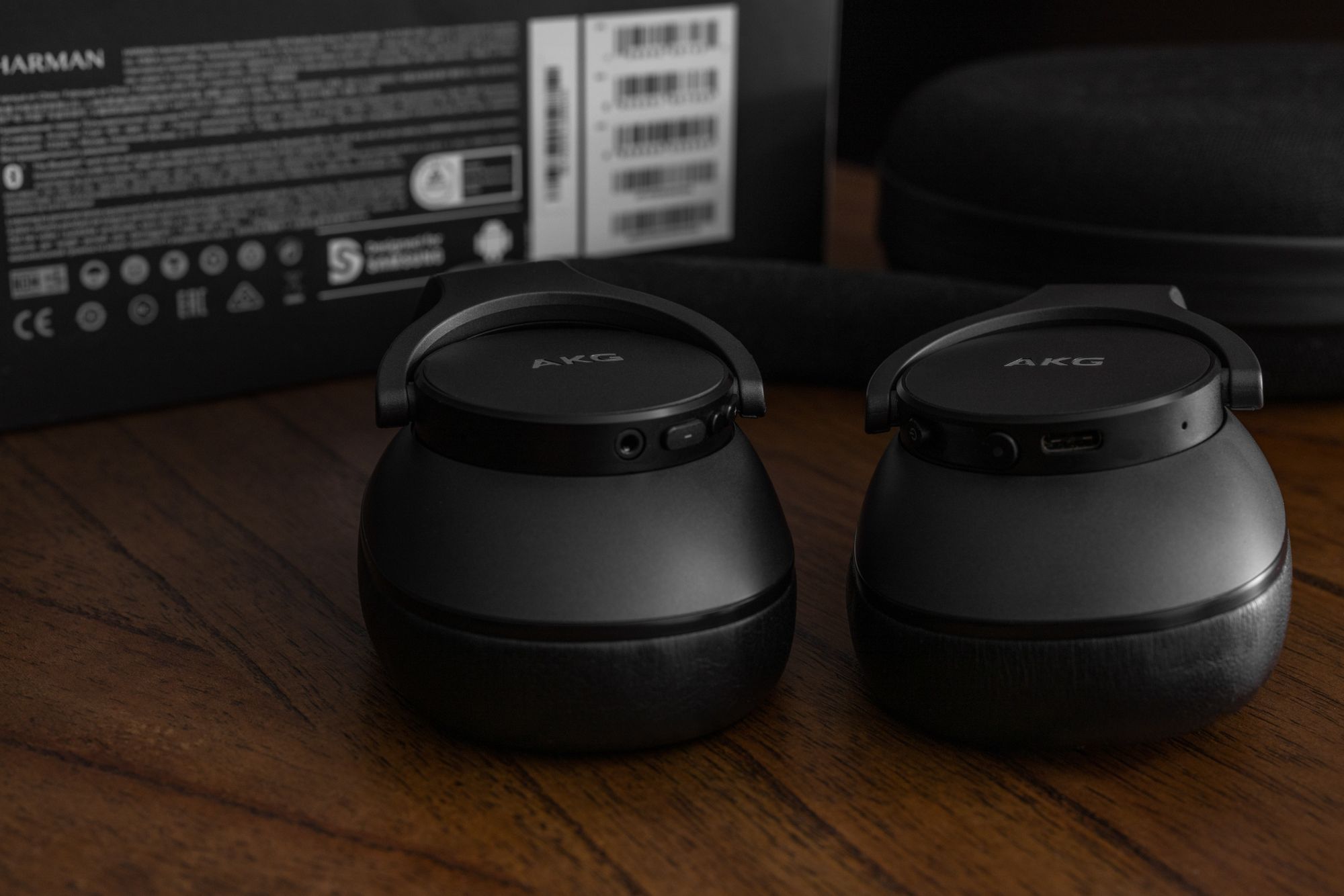 The function control layout makes sense, but the buttons themselves are small and smooth. This means an extra second or two feeling around for the right button no matter how used to it you are. Texturing the buttons or giving them a more defined shape would make them quicker to locate.
Noise Canceling
Active noise canceling is interesting with the N700NC M2s. It takes a few seconds to kick in, then the outside world effectively fades away. I'm not 100% sure if it's calibrating or just an effect, but it is something to note. You cannot disable ANC or use transparency mode (outside of the awkward physical button implementation). This is where you are reminded of its budget status and feature set.
ANC performance for the N700NC M2s falls behind compared to the Sony XM3s on AirPods Max. Using my home lab as an example, there are low pitch drones and pump noises as well as higher pitched fan noises from 40mm server fans. The XM3s were able to silence virtually everything where the N700NC M2s left upper mid and high frequency noise diminished, but not eliminated. The difference becomes less prominent when sound is playing.
The App
The AKG app is straightforward. You can choose between "Ambient Aware" and "Smart Ambient" modes for the hardware button. In both cases I find it quicker and more polite to remove the headphones, but the option is there. There is a battery gauge, auto-off settings, and EQ. That's all. Sony has a lot more tricks and presets here, but I am not one to rely on apps too heavily past initial setup. The nice thing about the EQ is that you can save a profile and it will maintain that profile even if you connect to another device, like a PC.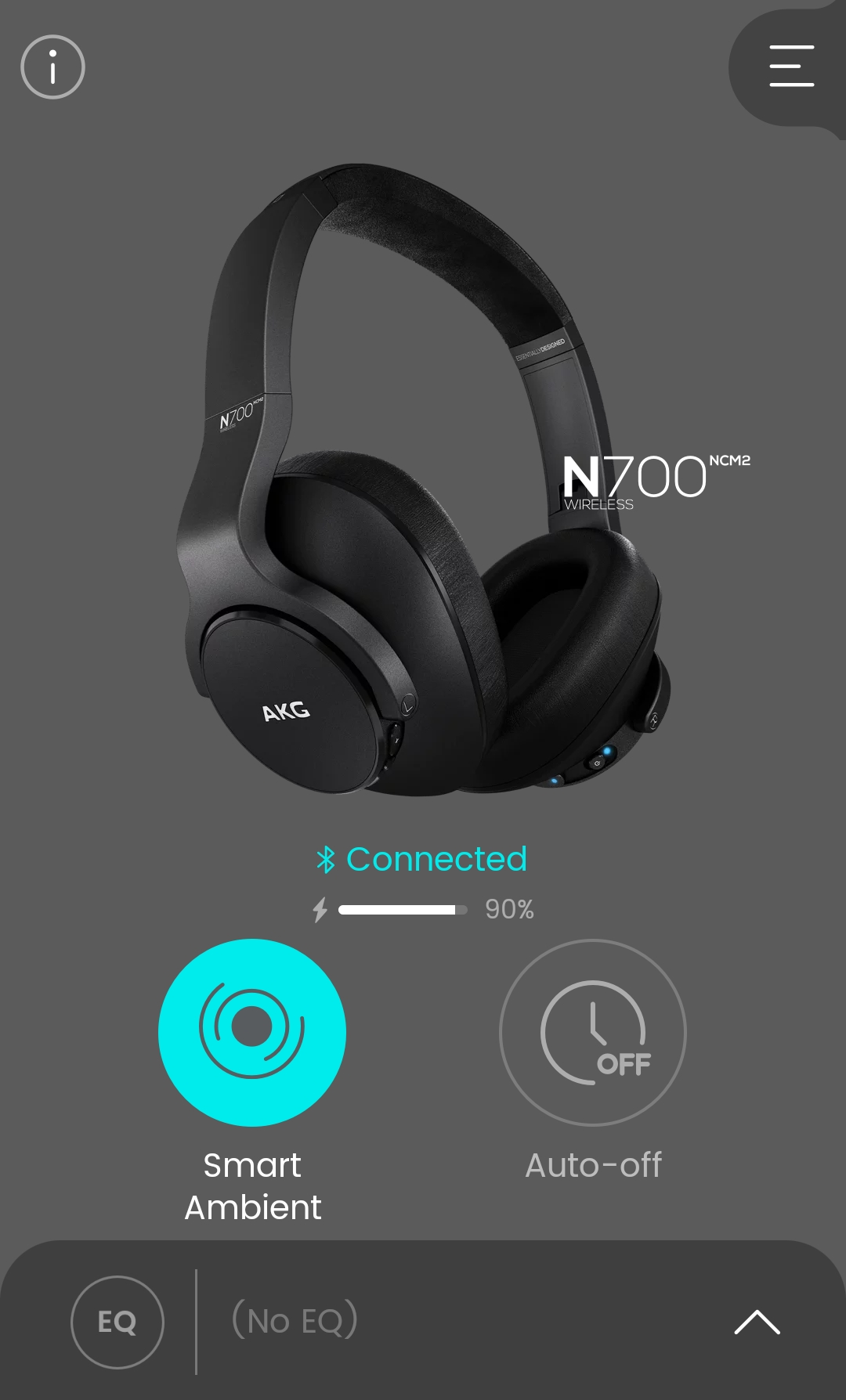 The largest omissions to some with the N700NC M2s are aptX and LDAC. You get SBC and AAC. That's it. For my use case, this is not a big deal.
Sound Quality
It is hard to talk about the N700NC M2s without mentioning money. This level of competency at around $160 (when you can find them) is great to see. The signature is not bloated like the XM3s, while maintaining a familiar fun in the bass region like the K371s. It does this without falling apart on base level technical aspects.
Sound stage is pleasantly wide for smallish closed-back headphones. Imaging is also at an acceptable level. Where it starts to separate in critical listening is overall resolution and dynamics. While what you hear is presented well, you lose information in the finer details of a song. This is something I am not too fussed about when the situation makes ANC a priority.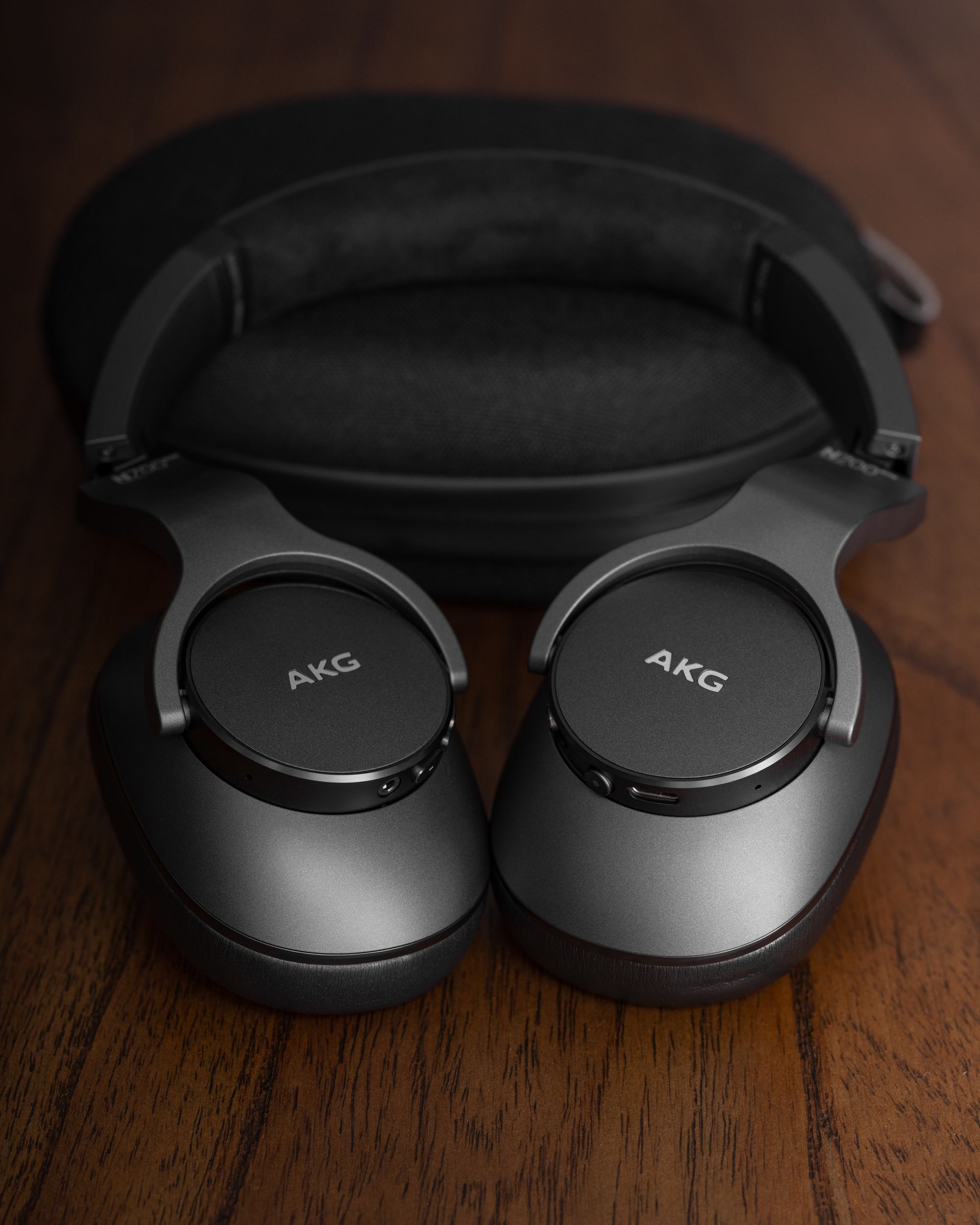 Bass
Bass isn't shy about being boosted with the N700NC M2s. I have no desire to EQ it away, but I imagine a fair share of users will. The elevation is clean and doesn't bleed into the mids. Bass and sub bass avoid being one-notey, but there are times dynamics between bass notes are difficult to make out. Overall, the bass head in me was satisfied here.
Midrange
The midrange on N700NC M2s is a relief. One of the struggles for me with the Sony XM3s is its tendency to have bleed between midrange and bass frequencies. There is a clear separation for the AKGs. The midrange has a forward leaning presentation. Though nothing bleeding in is a massive plus, I would not call the midrange rich. It certainly gets the job done though.
Treble
I do not have a lot to say when it comes to treble. This is not a bad thing. Far too often my experience is destroyed by too much or too little in this range, but the N700NC M2s are inoffensive here. Female vocals are given room to breathe, and upper tones of instruments are well defined. Shouty lower treble is kept to a minimum at reasonable volumes but can make itself present at times. Overall, I can listen for more than two hours and still enjoy myself with time to spare.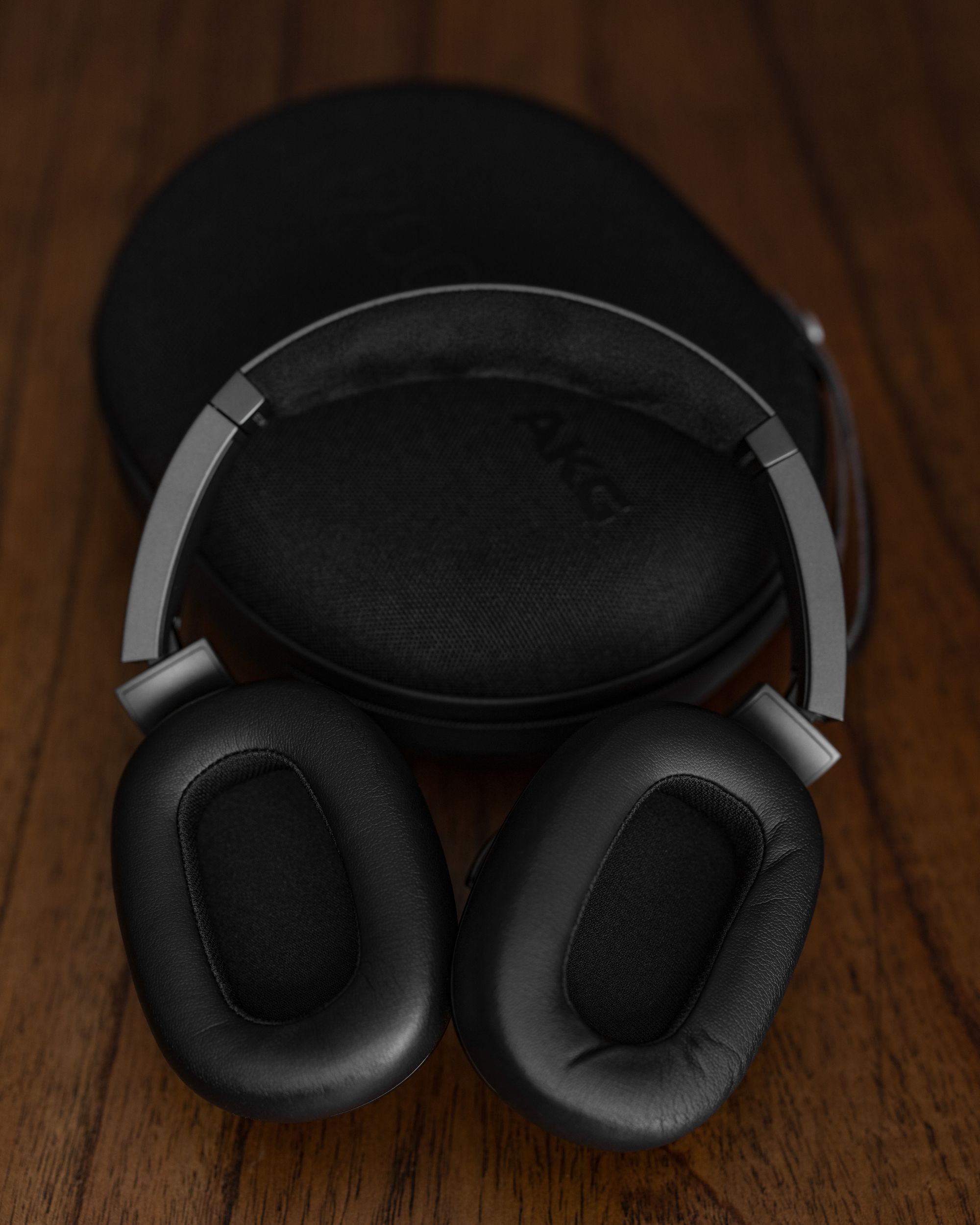 Conclusion
While I feel the build quality, ANC, and slightly larger ear cups should make me stay with the Sony XM3s, I find the sound signature of the AKGs much more appealing. The N700NC M2s will be my daily driver ANC headphones for a while based on sound preference. These have my recommendation if you can find them under $160.
Tl;dr
The good
Inexpensive
Well-tuned
Good ANC for the price
Can be used passively in wired mode
The not so good
Small earcups
Long-term headband comfort
Small, slippery buttons
Lack of Bluetooth codecs