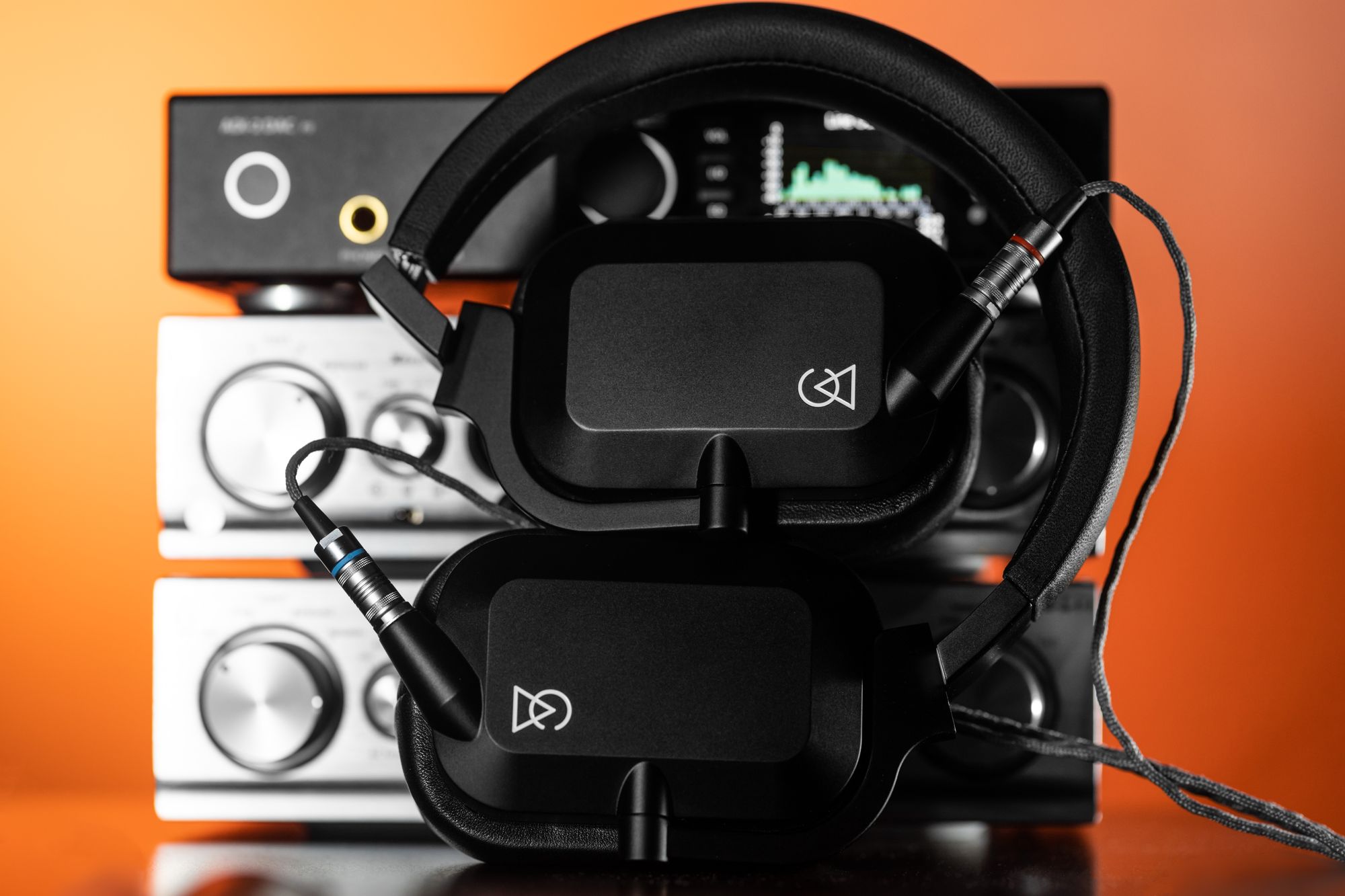 The Campfire Audio Cascade is Campfire's first entry into over-ear headphones. I briefly owned the Lyra II, but IEMs just weren't for me. I loved the design and build of those, so I was pretty anxious to see how it would carry over into a over-ear headphone offering.
Gear used for impressions – RME ADI-2 DAC, iFi Pro iCan, 2T Filters, Tidal
Build & Comfort – There is an appreciable heft to these when taking them out of the box. They come in a few grams lighter than my Utopia. That seems to be regarded as a heavy headphone, but I've never been bothered by it. The aluminum and stainless-steel construction screams quality. Everything is solid. No creaking, no fitment issues. Their LEMO implementation is like HD 800/S, but you don't get the feeling of terror when you unplug the cable. It plugs in securely and removes without substantial force required. The cups pivot and swivel allowing for folded or flat storage. These are designed for portable use, so the options are appreciated. I'd rather slide them flat into my laptop bag vs. putting them in the carry case. The pads are made of sheepskin leather and are all kinds of plush. You almost forget how shallow the cups are when looking at them as a whole. The headband is a bit on the firm side. No hot spots on my head, but I could see it giving others some discomfort during long listening sessions.
Sound - Bass. Ok impressions over.
In all seriousness, this headphone can sometimes be unfairly classified as a bass cannon and nothing more. That's simply not the case. It is warm and bassy for days, but there is quality to this bass. It is not wild and out of control. It starts to calm down at about 200hz. It doesn't trounce all over mids and treble. The bass extends low, is impactful, and will definitely turn off sound signature purists. While the mids do dip, they are not muddy or muffled. Treble in general was pleasing. It was crisp and more detailed than some of my other portable bass heavy headphones (MH40, MDR-Z7). The overall sound presentation is one that I find pleasing. It really does well to appeal to my basshead side while not offending the critical listener I've been slowly turning into. Sound leakage is kept to a bare minimum as expected for something with portable intentions.
Conclusion - Glad I decided to spend the $800 on these. I waited around for a bit to try and snag them used, but they're newer and apparently the people buying them are keeping them.  I can see why. My go-to portables were my Master & Dynamic MH40, but these will be replacing the MH40s. I'll still use my Sony XM3s for the ANC.  The Cascades won't live in my bag like the MH40s. I'll break them out when I'm in the mood for–as Ishca calls them–Basscades.

MiniDSP E.A.R.S. Measurements - These were done w/ the Soekris dac1541 on the built in amp. PLEASE NOTE THAT THESE MEASUREMENTS ARE PROVIDED AS A GENERAL IDEA, AND THAT EARS MEASUREMENTS ARE CONSIDERED INACCURATE (PARTICULARLY AROUND 4.5K), BUT LITERALLY BETTER THAN NOTHING.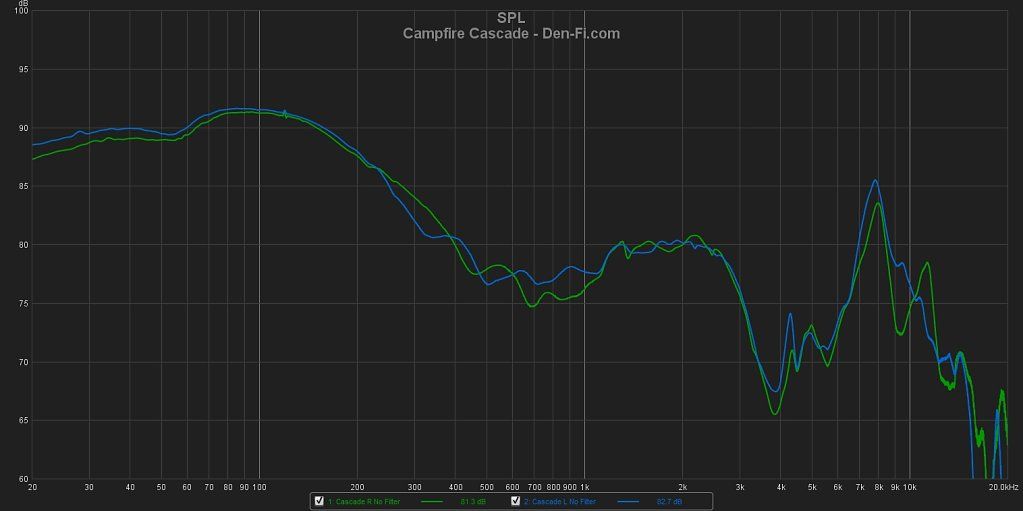 Additional Photos: