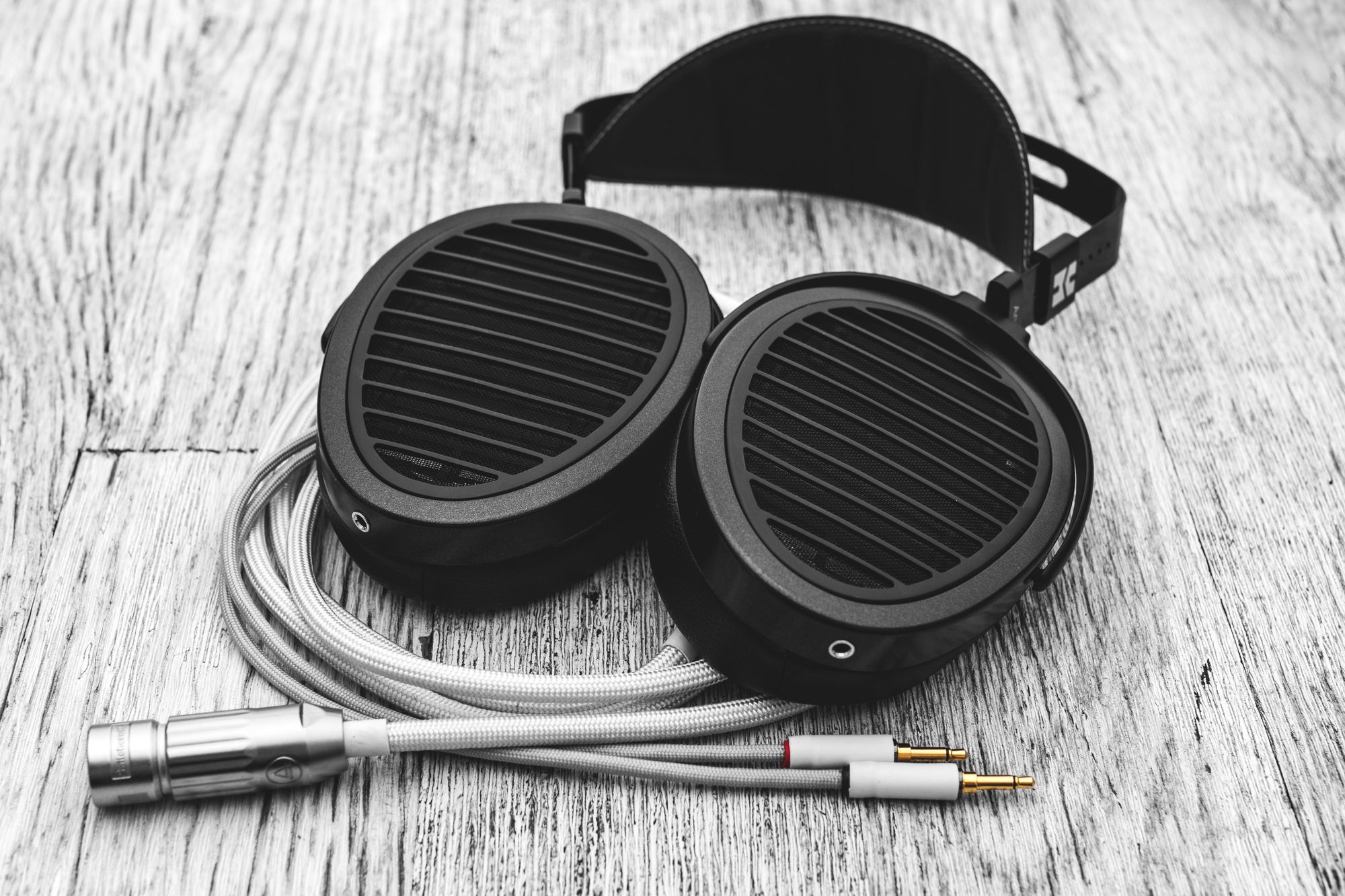 This was by far the most requested headphone I've been asked my thoughts on. It's been out for a bit, but there don't seem to be many reviews. I think I know why, but the answer is NOT because they aren't good.

Build & Comfort – Let me start by saying that I had to immediately RMA my Arya. The left channel was going in and out intermittently, then stopped altogether within the first week or so. I will say Hifiman turned it around in just a couple of days, so credit where it's due. These headphones have similar styling to the higher-end HE1000 series and its cheaper relative, the Edition X series. They stand out for their unique look. They are plastic and metal in construction. The plastics don't feel cheap or brittle. Some complain about plastic, but it really doesn't bother me when done well. I'll take the weight and cost savings. The biggest design con for me is still the annoying sliding headband adjustment. It's a pain when it slides loose if you happen to tug the cable. This happens often enough to notice, but it is still a very comfortable headphone that all but disappears a short time into your listening session.

Treble – The first thing I noticed coming from the HEXv2 was that the Arya is brighter and more detailed. Something I didn't know I wanted in the HEXv2, and something I was glad to have. It's not at Utopia or HD 800 S level, but I was not expecting that. The more laid-back treble signature suits the Arya. Instrument separation and vocal presentation are good. These would not be my go-to for classical listening, but I spent a few hours listening to my favorites and enjoyed myself.

Mids – The mids are smooth and separation remains consistent. I could easily enjoy Thundercat, who has a style that sometimes allows the synths and bass guitar to overwhelm his vocals. I never felt that with the Arya. The midrange is where they feel the most open. It's always nice to feel like you're inside a recording rather then it being inside your head (depending on the genre). Live performances were particularly entertaining.
Bass – I would say these have a bit less sub bass impact than HEXv2. It extends low and is extremely clean and pleasant. The fact that bass can be both fun and technical eludes some headphones. Not here. The Arya presents bass like a psychological thriller. No jump scares necessary when you can tell a tale that gets to you on a deeper level. I will always appreciate a well done planar for this.

Conclusion – The Edition X V2 had an MSRP of $1299 at launch. I got mine on sale for $1199 w/ the 32GB DAP as a bonus. Is the Arya worth $400 more? I don't believe so. Perhaps they will come down in price over time. That said, they are a fantastic headphone. I may end up selling them and going for HE1000 v1s. I prefer the aesthetic, and a few people whose ears I trust liked them more than Arya.

MiniDSP E.A.R.S. Measurements - These were done w/ the Soekris dac1541 on the built in amp. PLEASE NOTE THAT THESE MEASUREMENTS ARE PROVIDED AS A GENERAL IDEA, AND THAT EARS MEASUREMENTS ARE CONSIDERED INACCURATE (PARTICULARLY AROUND 4.5K), BUT LITERALLY BETTER THAN NOTHING.