Music is why we do this. Just a few days into fall, and already the windows are open as we enjoy the smells of the third quarter of the year. The blends of allspice, cardamom, cinnamon, nutmeg, and turmeric infuse themselves into our seasonal palettes with bonfires and sweater weather surrounding us.
FLUX

I returned to normalcy this last week after having a wonderful weekend amongst friends at CanJam SoCal (September 17-18, 2022). The food was delicious, the passion was palpable, and I couldn't have asked for a better 3-day span of my time. In an effort to give the reader a peek into my CanJam experience, I'd like to share a handful of test tracks I used.
Deteketei Lambert - Stimming x Lambert:
Since I was recommended this album by a good friend of mine, it's been hard to not use it to judge audio gear. The piano in the intro sounds raw, there's ample space in the recording, and tons of information lies deep in the song that I've heard headphones either completely omit or compress to be so loud that it's annoying. At any rate, this is a bit of a left-field pick, but ever since I was introduced to it I've been enjoying it for the engineering on the back-end. Please find yourself a high-quality version of this track, as the spotify preview will undoubtedly be unremarkable.
Fragments of Time - Daft Punk:
I mean, really, did you expect me not to include something off this album? First, it's occasionally quite difficult to find music at CanJam booths. Sometimes a limited selection of albums, artists, or tracks can tarnish the experience trying out unknown data points for the first time. From the exhibitor's standpoint, if good and stable wi-fi is unavailable, you have to backup some of a playing device's library with offline or cached tracks that people have familiarity with. And one of the most iconic audiophile albums in the modern era is Random Access Memories (RAM). It's thankfully pretty common to find one track off this album on a music-playing device at CanJam.
I'll try to save my personal praises of this album for a later date but suffice to say I love that at almost every single CanJam booth, RAM is present on their music-playing source. Only as of Summer 2021 was I pointed in the direction of Fragments of Time being a test track over my previous favorite, Motherboard. I noticed a mutual friend of Den-Fi and its contributors playing this track at a couple events and after using a particular master, I can say it's helped me judge gear more critically than my pre-COVID days.
The skeletal percussion and guitar intro allows for an excellent baseline reading of the piece of gear, hopefully after reducing variables. You can hear the decay in snare hits clear as day. The bass guitars are present with accentuating color to the progression of the song, but don't overpower the song even when intensity calls for it about three minutes in. Todd Edwards, the electric guitars, and the trademark vocoders and vocal-based modulation all help with the detours on this soft-rock ditty
Higher Ground - Stevie Wonder:
I'm going to unabashedly date myself here and say that I remember hearing the Red Hot Chili Peppers cover of this song in the 1995 film, Mighty Morphin Power Rangers. Only after seeing The Pursuit of Happyness did I even realize that Stevie Wonder did it first. So, why this song?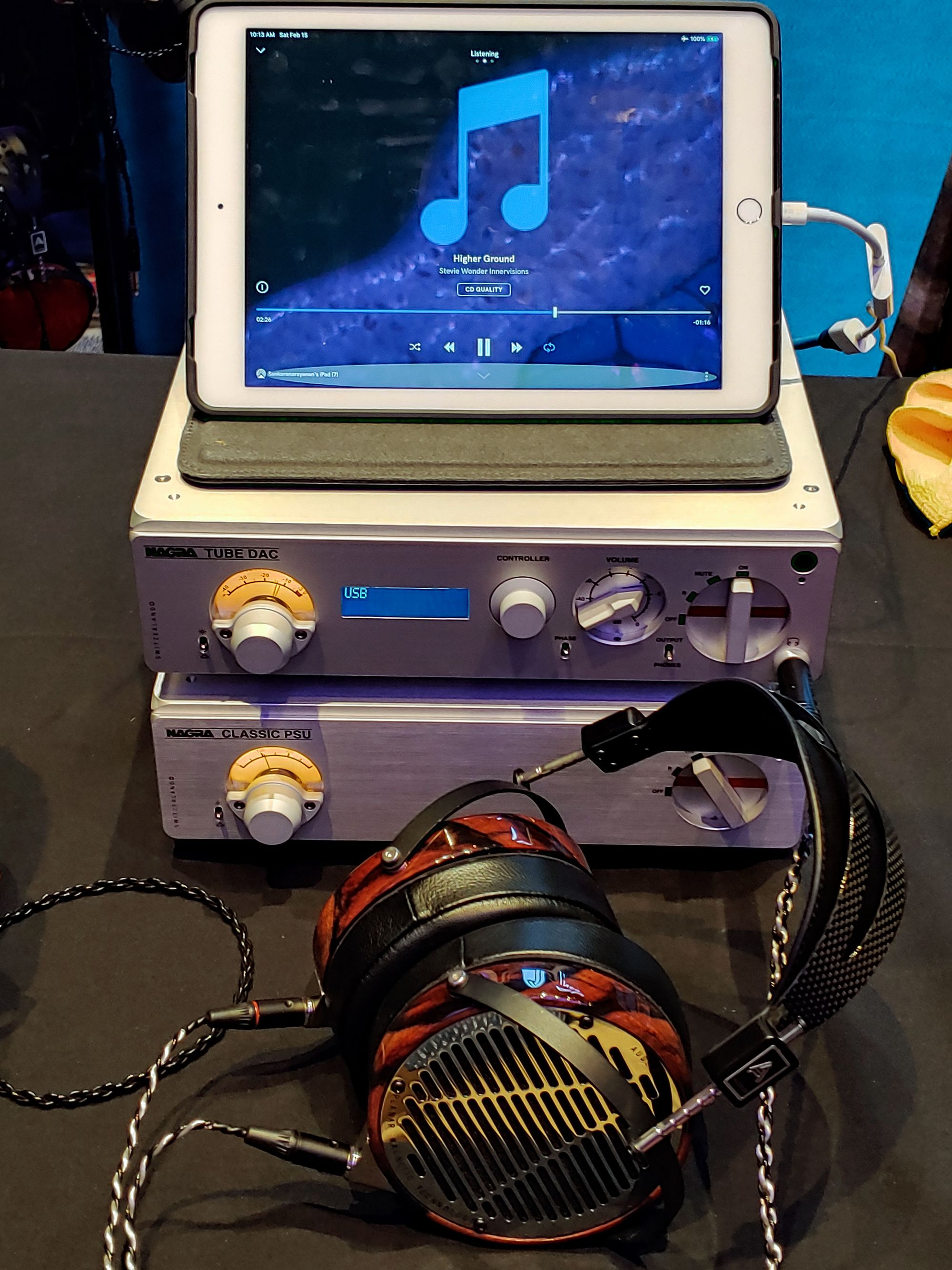 Audeze had it in their playlists at CanJam NYC in 2020, and since other booths either had Tidal or Roon paired with offline or streaming, Innervisions was readily available elsewhere. So, it stuck. I had fond memories of the Nagra Tube Dac and LCD-4 at the Audeze table that year. After trying just about every combination I could muster at that event with that song as the common variable, I used the headphones I had on hand or in my backpack to compare with the demo models on the tables across the show floor. I'll admit, I don't know why the song is good as a test track for others, but there's a familiarity to my ears that I can't help but acknowledge. I use the song to help triangulate my opinion on a given audio product. For the purposes of showcasing a handful of test tracks, this is one I've used both classically and recently with some degree of frequency.
Hold On - Amber Rubarth:
Sometimes, you have to admit when someone else is right. A handful of reviewers mentioned Sessions from the 17th Ward years ago, and just before 2020 hit, I finally gave this album a chance. The opening song to this Chesky binaural recording does multiple things for me. First, it's the last song I'll ever use once the gear in question already passes the other tests. I'll either hook up my phone or music player to the DAC directly to remove streaming masters from the equation. Second, it lets me test the volume and dynamics of a given setup. It's a very quiet master with a lot of dynamic range which exemplifies the most extreme circumstances. I want to make sure a headphone and gear pairing can still produce adequate SPL at the ear with this track and album as the stress test.
Folk music isn't necessarily my wheelhouse, but I've made sure this one stays in every storage device I have, no matter where I go to test gear.
Den
Life has been heavy recently. I haven't listened to music via headphones or speakers the last few weeks, but I've thought about music with every spare moment I have. One of the things that struck me as interesting is a track on an artist's album where they aren't the lead. Trusting another artist to carry your body of work forward speaks volumes.
I cannot say I'm the biggest fan of Frank Ocean's Blonde as a whole. My favorite track on it is Solo (Reprise), which he is absent from. Instead, we get an André 3000 verse, and what incredible verse it is. The density of this minute long memoir requires multiple replays. Unpacking it is heavy 'til the end. The rock bottom nature of reflecting on past successes that seem an eternity ago is present. The way life has both passed him by yet stood completely still in some societal respects hits home. He closes on the way life seems to have regressed in places, because he weighs it against his own hard work. He questions the genre without asking. All of that in a minute. All of that on a hijacked track that echoes sentiments from Solo. This man is a treasure. Always has been.
Treehome95 on Tyler, the Creator's Wolf is another instance where the album-artist's vocal presence takes a back seat. Here we get Coco O. & Erykah Badu. At face value, the light-hearted, upbeat nature of the track is enriched by the lyrics, but with a few listens you uncover things from projects past. Outside of the references, the "tree home" aspect lets you know it's more substantial than a thrown together fort. Homes tend to have things we want to protect and inviting someone in is a sign of trust. The lore of this album is so deep that you could probably create a movie from it. As far as vocals go, I love the pairing of Coco O. and Badu. Coco is lead voice of Quadron, and Erykah Badu needs no introduction. Coco's voice is airy, while Erykah's carries weight. The blend in the chorus with Tyler's grit makes for an amazing texture.
Whether an artist is canned from their own track, or we're trying to figure out if some cans can cram sound into our ears, music has been a tool for us this week. Something to measure both tangible and intangible things. Confident listening and frangible thoughts both need soundtracks. What was yours this week?